The Emerging Leaders in Aging program spans the course of one year, with the anticipation that the community of leaders will remain meaningful colleagues throughout their careers. Scholars work in small groups throughout the program, each led by a prominent academic advisor with expertise in geriatrics and leadership, and which reflect their area of primary interest in research, education, or clinical programs.
Activities:
Leadership Practicum
Scholars focus on a current and pressing opportunity faced at their organizations and identify and implement the goals, action steps, and evaluation strategies needed to address this opportunity and related challenges. The opportunities and potential solutions developed and tested will be aligned with their organizations' strategic priorities.
In-Person Meetings
The program consists of two in-person meetings:
September 25-27, 2024 (University of California, San Francisco)
May 5 & 6, 2025 (Chicago, IL; just prior to the 2025 AGS Annual Meeting)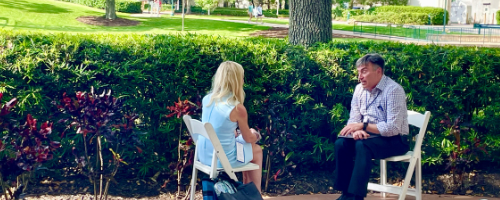 Individualized Coaching and Mentoring
Scholars work with senior advisors and mentors at their local institutions to create a professional development plan to ensure progress on the practicum and enhance their effectiveness as a leader.
Videoconference Meetings
Scholars participate in six videoconferences with their small groups and senior advisors.
Program activities are centered on three core leadership areas:
1. Developing Authenticity
Leadership requires self-awareness and "self-mastery."
Do you recognize and understand your emotions, strengths, weaknesses, needs and motivations, as well as their effect on others? Do you have a clear understanding of your values and goals? What are the opportunities and gaps in your leadership abilities that you could strengthen and develop?
2. Leading Others
Leadership involves leading others.
What motivates others? How can you best communicate and develop a shared vision and strategies? How can you influence and inspire others? How will you empower others to act? How can you manage conflict and lead teams effectively?
3. Scaling for Impact
Leadership calls for creativity and flexibility to change in resource-limited environments.
What positive difference do you want to make? What are the goals, drivers, and strategies that will work? How will you measure progress and outcomes? How can you plan for potential risks/barriers and solutions? How do you "Scale Up" your impact? Who can help you make this change?